Rafael Sarria Bustamante- Lead Vocals, Guitar, Harmonica, Keyboards, Percussion
Rafa can see into the souls of the unwary and does not have a vestigial tail
 
Rafael Sarria Bustamante is the singer songwriter, founder and band leader of LA GENTE SF.
He is also a voting member of the Recording Academy/Grammy's
He is Colombian Nicaraguan and born and raised in the San Francisco Bay Area. He has been
rapping and singing since his youth. At age 16 Rafael taught himself how to play piano, guitar,
harmonica and percussion and formed his first group "Elixir" later that same year. Since then 
he has played in countless groups and genres until forming The People in 2001 which would later
become LA GENTE SF. Rafael is one of the organizers of MAPP (The Mission Arts Performance Project.)
and is aa supervisor with Yerba Buena Gardens Festival. He founded La Gente Productionz
and co-founded The ARTE Y TAPAS Performance Series and consistently puts on art, music and
culinary events at various venues all over the globe. 

Marvin Ibe -Bass & Vocals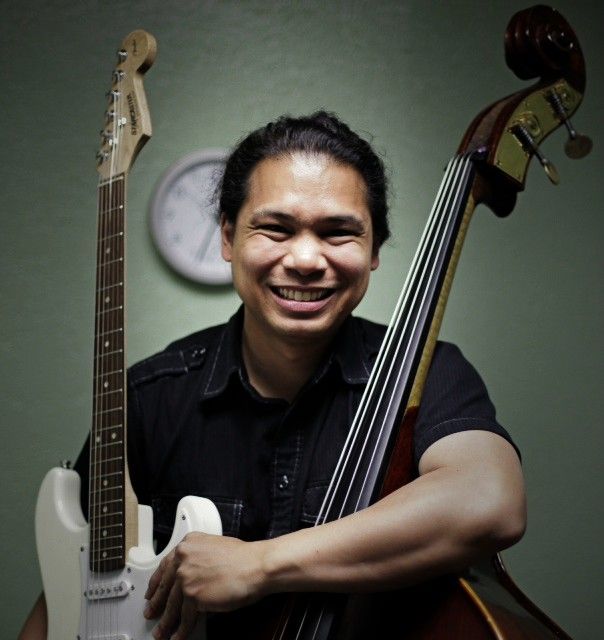 Marvin is wondering where the colors went
Monica Maria Fimbrez -Vocals, Percussion, Jarana
Monica sang sweet songs of quiet lust and madness. She also spawned a goblin and is weary of sheep.

Monica Fimbrez is a vocalist, multi-instrumentalist (guitar, jarana, bass, percussion) and composer. She moved to San Francisco in 2002 and graduated from San Francisco State University with a degree in vocal jazz and world music.  Since then, Monica has aquired a wealth of experience in the genres of Cuban Son, Salsa, Afro-Cuban Folkloric, Son Jarocho, Rumba Española, Peruvian Lando, Jazz, Soul, and Reggae.  She is the composer and leader of her band Soul y Agua, a group that performs original and traditional music, mostly integrating influences of Son Jarocho, Son Cubano and Soul.
Jesse Webber -Percussion, Vocals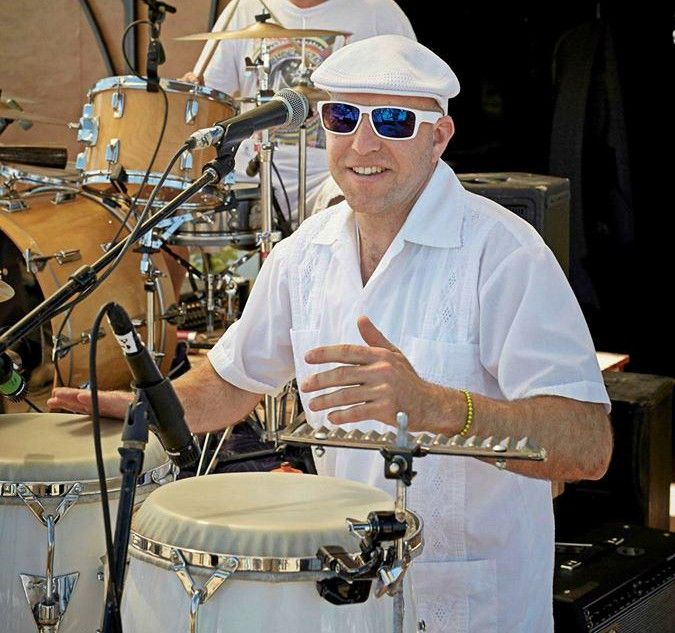 Jesse is neither afraid of mirrors or street conjurers and there were no teeth marks on his bones
Jesse Weber became enthralled with the African roots of percussion and began intensive studies of the music of Ghana, Senegal, Nigeria, and Cuba. Jesse Weber began playing with Los Rumberos De Montana, an Afro Cuban drum and dance group. With this group, he travelled to Havana Cuba and played in the famous Callejon De Hamel with the group Clave Y Guaguanco. In Cuba he learned congas, timbale, bongo, cajon, and studied the sacred rhythms of the Bata drums with Miguel Bernal Nodal. Jesse Weber received a Bachelor's Degree in music performance from the University of Montana and found a nonprofit, The First Day Project, dedicated to bringing music and dance to the masses and spent 3 months touring the US with an all star cast of musicians. Jesse has been studying, teaching, performing, and living music, in San Francisco since 2002. He has shared the stage with Bay Area's superstars including Sandy Perez, Carlos Aldama, Jose Francisco Barroso, Chris "Flaco" Walker, Michael Spiro, Fito Reinoso, Jesus Diaz, Colin Douglass, Matt Lucas, Javier Navarette, Carlitos Medrano, Patricio Angulo, Omar Ledezma Jr., Ernesto Mazar Kindelán-Fairfield, and Sergio Duran. Jesse is currently pursuing several musical projects covering a wide variety of musical styles.

Patricio Angulo -Drum Kit, Vocals, Timbales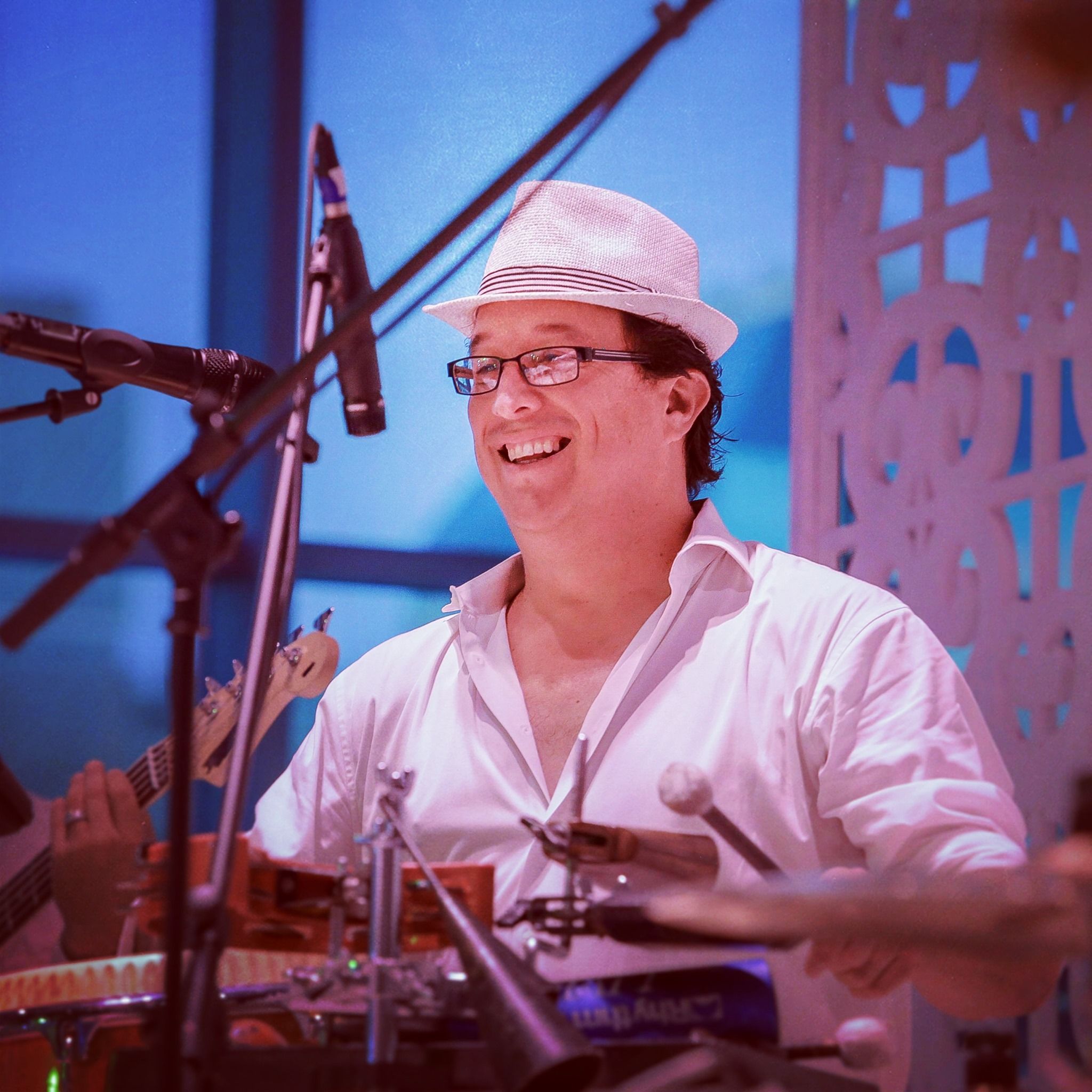 Patricio Angulo herds rats for fun and profit and his entire skeleton is currently on display in The Smithsonian 

Patricio Angulo has been residing in the Bay Area since attending UC Berkeley in 1995, where
he majored in Molecular & Cell Biology and minored in music. Originally from Los Angeles,
he studied classical percussion before discovering the world of Latin rhythms. In the Bay
Area, he has studied intensively under world-renowned percussionist Michael Spiro.
He has performed and/or recorded with international and local artists such as
Yeni Valdes & Roberton of Los Van Van, Danny Lozada (former lead singer for one
of Cuba's top acts, La Charanga Habanera), Los Tigres del Norte, Dr. Loco and
his Rockin' Jalapeño Band and LoCura. He currently the musical director for Rumbaché, 
Fito Reinoso y su Ritmo y Armonia, The Sonando Project. And of course
dummer, timbalero, and vocalist for LA GENTE SF.





Jordan Feinstein-Keyboards, Vocals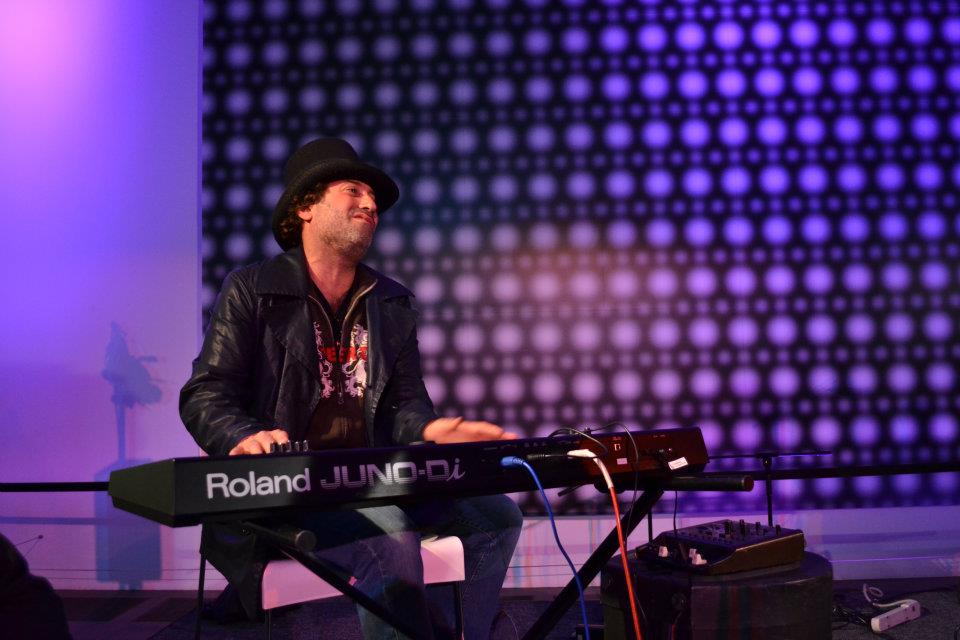 Jordan Feinstein has retired in order to work more and harder and is terribly afraid of kittens
Jordan is a producer, arranger, multi instrumentalist one of SF's go to Keyboard players. He is a regular in 30 or so bands as well as leading his own: Jordan and the Ritual. He regularly tours with Phil Lesh, Paige Clem, American Nomad, Stu Allen and Mars Hotel and has recently played with Carolyn Wonderland, G-Love and of course LA GENTE SF. Jordan is the Band Leader and Musical Director for "A Real Purpose"  an SF based Charity organization that help through music and education. He also runs Studio 252 where he produces/arranges and engineers bay area artists.


Morgan Nilsen -Clarinet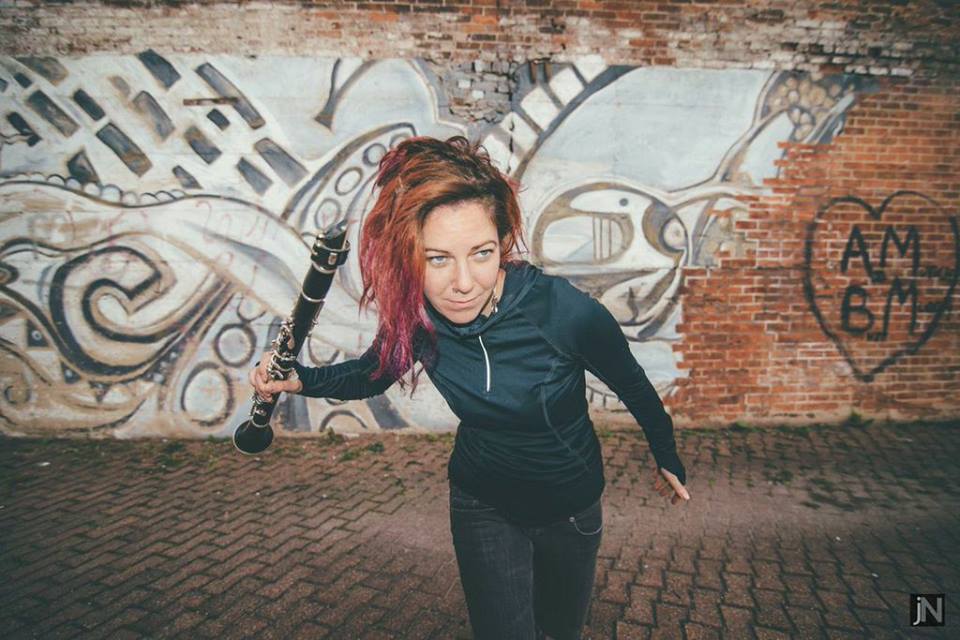 Morgan Nilsen sends calligraphed letters and hunts for certain old books, written for dead children.

Vermont born clarinetist Morgan Nilsen has quickly risen in the Bay Area music scene as one of the most diverse and able clarinetists around. She holds a B.M. in clarinet performance and ethnomusicology from the Eastman School of Music. After moving to the Bay Area in 2009, Morgan furthered her studies in Arabic and Balkan music with the Aswat Ensemble and at Balkan Camp Mendocino. Morgan has been jamming and touring with LA GENTE SF which fulfills her passion for social activism and playing Colombian Cumbia. She also performs with Balkan Bump & La Misa Negra. When not found playing music in a packed club or sharing tunes in the streets until 3am, you might be lucky to see her zipping by while on a bicycle-music tour across the country.